Our meetings are generally the second Thursday of every month at 7PM.
Location: Northwood Building, Room 100, 2231 North High Street (corner of Northwood and N. High St. just north of OSU campus). There are visitor spaces available in the lot behind the building. Take the elevator to the first floor and room 100 is toward the front of the building.
Upcoming Meetings/Events
Jan 29th, 3PM: January social event at Land Grant Brewery

Feb 9th, next monthly meeting: https://www.facebook.com/events/410915832581022/
Previous Meetings
January 2017 Monthly Meeting Summary
Great turnout with over 30 + persons including many first time members. We have 4 major committees to get involved with. Our Campaign Committee has identified 4 campaigns that we will start working on; Summer Policing Program, Bolinger Tower, Abortion Aceess, and Universal Childcare. The Education Committee is working on an introductory powerpoint, re-starting the Jacobin Reading Group discussions, and identifying educational films for screening. In addition, this committee is researching various locations around time for both education and social events. The Social Committee is creating new T-Shirts for the chapter as well as planning our next monthly social. The Community Committee has been researching various community service opportunities including Meals on Wheels, Community Gardens, Tutoring, and serving dinner at the Emergency Temporary Shelter. And finally, the Communication/Membership Committee is busy designing a new interactive website, assigning people responsible for the various social media sites, and working to develop a consistent voice/tone and philosophy across all of our platforms. Thank you to all that attended. Next Meeting will be February 9th.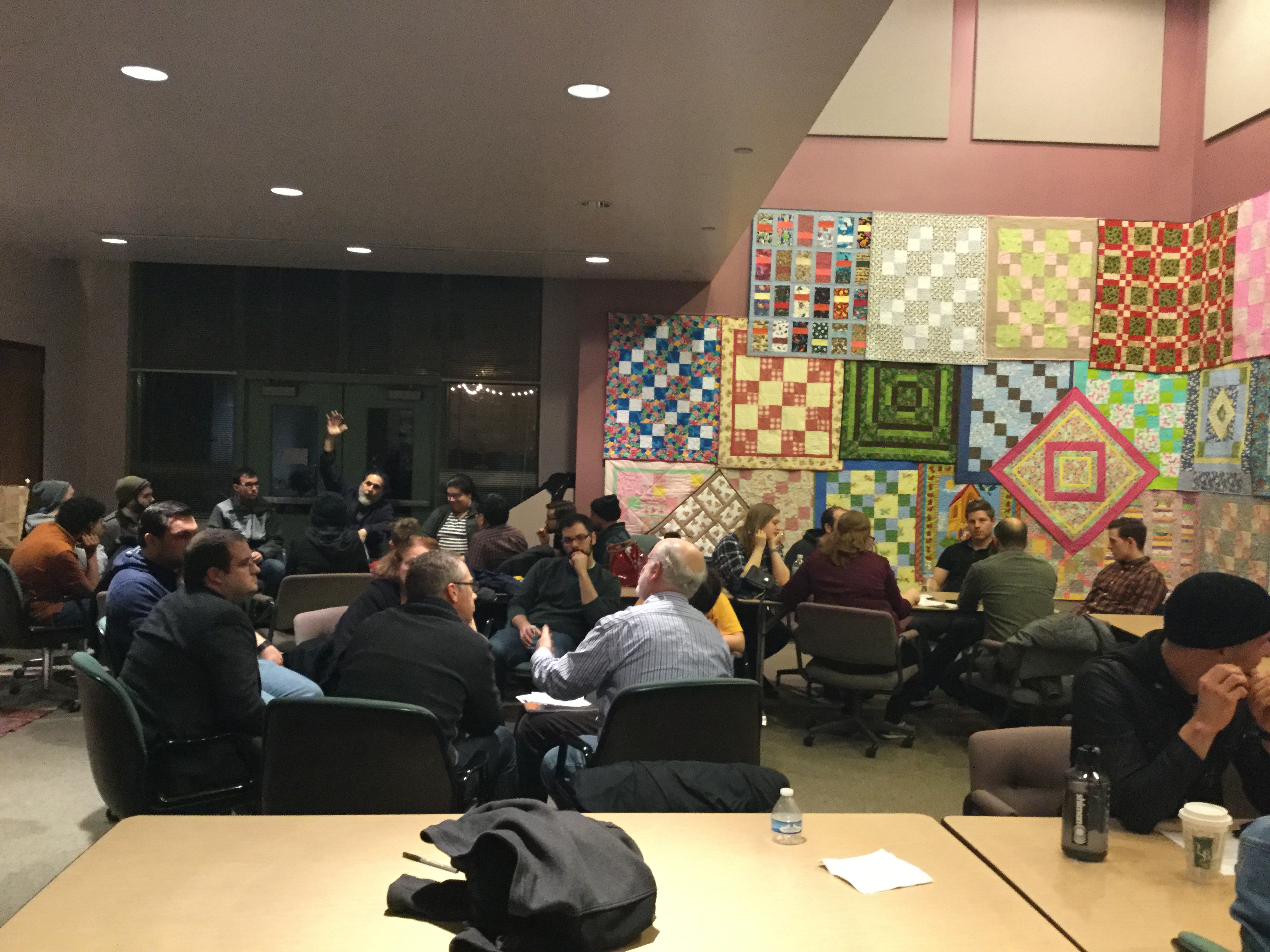 December2016 Social At Table Top Cafe